Dear Wanderluster,
It has been more than a three-month hiatus since I gave my little space of the interwebs a second thought. The truth is, with everything that is going on with the world at the moment, blogging has been the last thing on my mind.
Yet, I miss the cathartic feeling of writing and reminiscing about all the epic adventures had while travelling, and planning travel in what are now fast becoming the "good old days". Sigh.
Ever the romantic at heart, I, like most Wanderlusters, do dream of the day that whatever "this" is begins to make sense and I live in secret hope that we can almost pick up where we left off when "this is all over". If ever, right?!
In the meantime, this month's #travellinkup has given me the perfect excuse to go back to the beginning and walk down memory lane.
It has given me the opportunity to write this navel gazing post and reminisce upon on why I started blogging in the first place, and how Harpreet's Wanderlust…Footsteps Across The Globe was born.
With new blogs being created every second, the world of blogging today is a different kettle of fish from when I first started this blog in 2014.
So, this is as good a time as any to reconnect with regular readers and say a heartfelt thank you for following my Footsteps Across The Globe and spending time with me, and to say Jambo to new readers: I hope you stay a while and enjoy my musings!
Grab a cuppa, or a glass of vino or bubbles, because in true Harpreet's Wanderlust style, I am about to get rather wordy….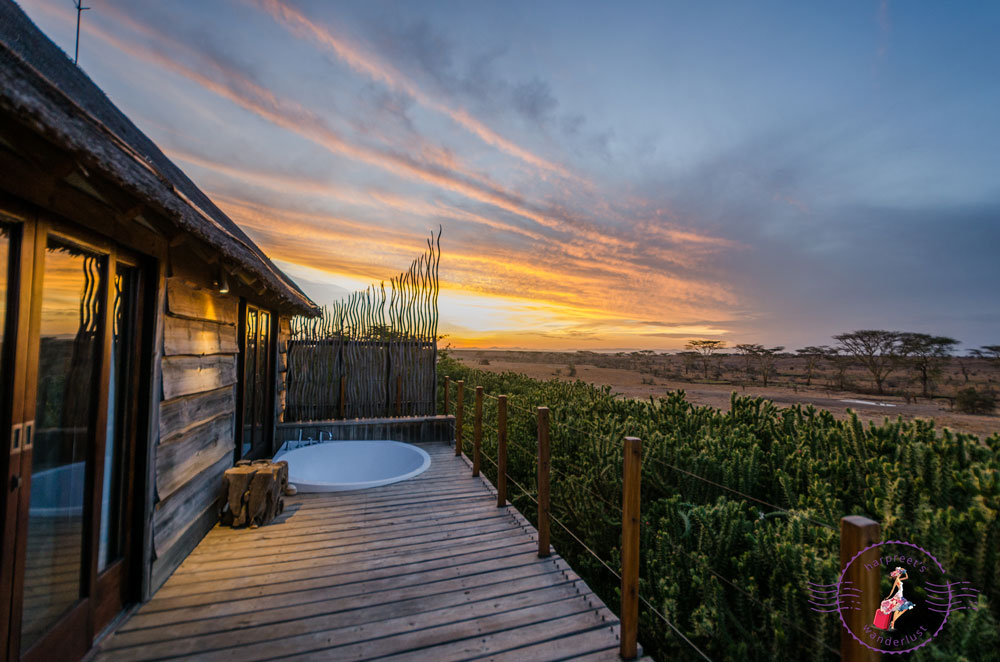 Let's go back to the beginning…
Everything starts as an idea, and the seed for this blog was planted way before the blog came into existence. I am sure many of my blogger friends would be nodding along to this statement because it rings true for so many of us!
Harpreet's Wanderlust came into existence because of many reasons, but like most things, there was a catalyst, and one event in particular that spurred it all into action and got it out of my head and into the world.
But before that event, Wanderlustmate M and I would be asked all sorts of questions.
"Why do you want to go there?"
"How do you travel so much with full time jobs?"
"Wow, what an amazing place, can we have your itinerary please? How did you get there? What visa did you have to get?"
Both Wanderlustmate M and I are holders of Kenyan Passports and we are lawyers by profession.
The combination means that not every destination is easy to get to, and because of this and the nature of our profession, detailed research is second nature to us.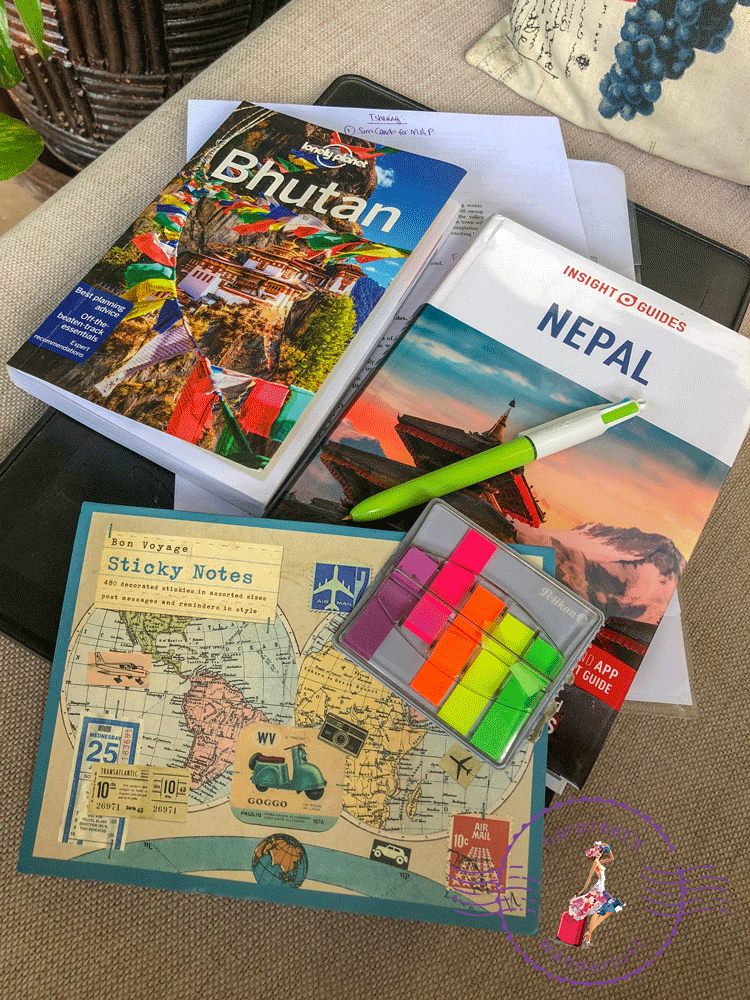 When we decide on a destination that we want to travel to, we go down a rabbit hole of sorts and end up with copious amounts of notes from our uber detailed research. One of the first things we research is whether as Kenyan Passport holders we can even get there in the first place!
From our research comes a carefully crafted itinerary. This then means that we can travel with almost Swiss precision, of course, leaving room for spontaneity, resulting in the epic adventures that we have had over the last decade or so of Wanderlusting.
Wanderlustmate M is an avid photographer, and long before the days of blogging, he would upload pictures of our adventures onto Facebook albums and get me to write the captions. So, in hindsight our little writer/photographer duo thing was in existence from a super long time ago!
Our friends and family, who were on Facebook would often reach out to us after seeing our photographs and ask us for our itineraries and tips on things to do.
What is amusing is that often our choice of destination would be met with a quizzical "why would you want to go there?" to which we would answer "wait until you see the pictures"!
Our pictures and stories of our travels would then evoke wanderlust within circles of family and friends, and Wanderlustmate M and I would always be more than happy to share itineraries, tips, tricks and what I love to call "wandernuggets" of information on what to do, eat, etc.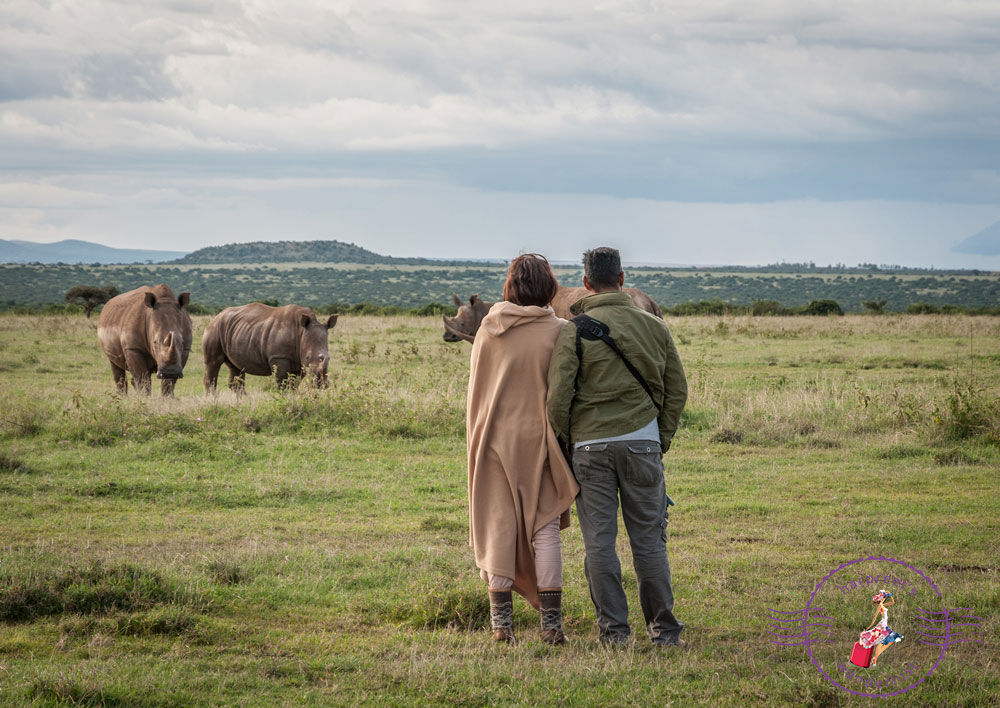 One of my favourite things to do is journal, and when wanderlusting, I often distil the adventures of the day into the pages of my journals as memoirs. Sometimes I can't write fast enough, and so journaling takes an electronic form, as a word document and so I have been writing about, or rather typing up my adventures ever since I started wanderlusting.
The many requests for itineraries and tips on what to do, coupled with my own writing, seemed like a good idea to start a blog to have everything in one place.
But, as life often has it, an idea doesn't always come into fruition until something pushes you….and of course, I had to have that "push" to delve into the world of blogging.
How? Read on….
The Catalyst…
Landing in Bali's Denpasar Airport, on a balmy warm typically Balinese day one December many moons ago, Wanderlustmate M and I should have been excited.
But we were far from elated at having made it into Bali. Having landed almost 2 hours after our scheduled time, we were racing against the clock, on Christmas Eve, to get from Denpasar Airport, to the Thai Embassy in the middle of town, in peak traffic hour.
The drive to the Embassy was a blur, our minds just focused on just one thing: hoping against hope that the Embassy was open and able to help us.
See, we desperately needed an extension to our Thai Visas so that we could fly back to Bangkok from Bali in the New Year to connect to our flight back home to Kenya.
And this was why:
Standing at the Qatar Airways check in counter at Noi Bai Internatinal Airport in Hanoi, Vietnam, our hearts sank as we listened to what the check-in steward had to say….our bags could not be transited and we would need to land in Bangkok, clear immigration, and check in again to fly to Bali.
But why was this such a huge deal?
We were travelling on Qatar Airways one way to Bangkok and transferring to Air Asia to travel onward to Bali. Sounds rather straightforward, right? But, Air Asia being a budget airline meant there was no code share arrangement between it and Qatar Airways. (This may have changed now, but back then, it wasn't in existence).
You may be thinking: what was the big deal with having to go through immigration?
It was a huge deal because it meant we would use up our LAST entry into Thailand, and re-check into Air Asia for our flight to Bali.
The conundrum? How would we get BACK into Thailand from Bali to fly home to Kenya without a valid visa?
The Woes Of Travel Untold….
Travelling on a Kenyan Passport means getting a Visa to pretty much anywhere.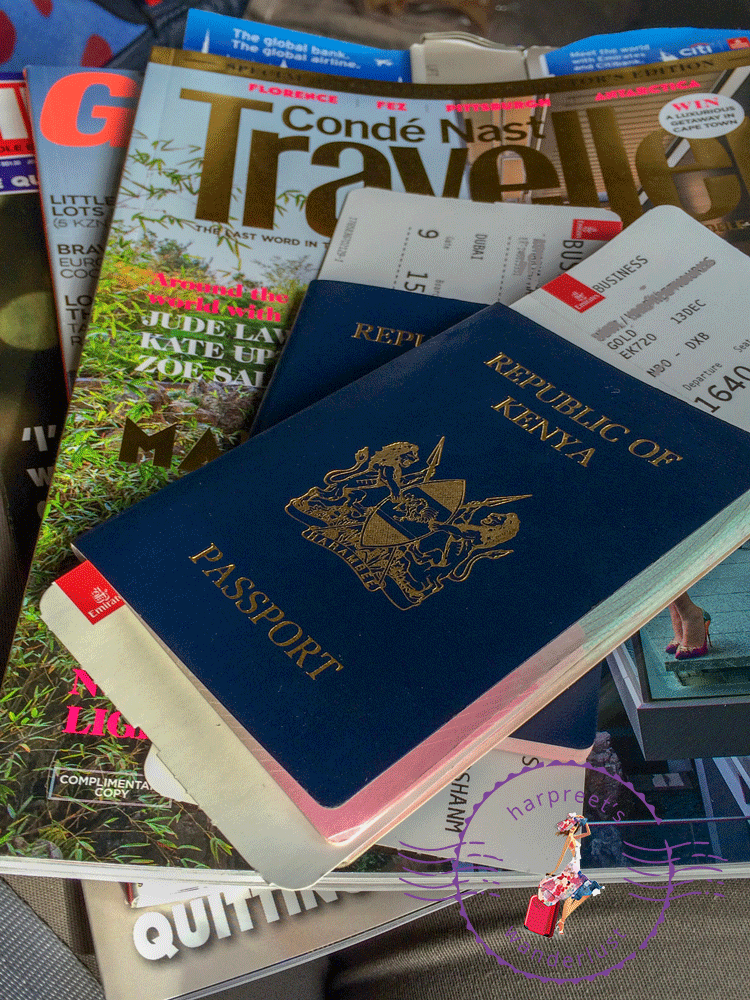 To travel to Thailand, you need to get the correct number of entries on your visa to allow you to enter the Kingdom. When we submitted our application in Nairobi, the Thai Embassy advised on the number of entries we needed, and being none the wiser, we didn't question this.
We simply thought that as we had presented all the paperwork, the number of entries given were sufficient to allow us to complete our rather ambitious itinerary being Kenya-Thailand-Cambodia-Vietnam-Bali-Thailand, all on a mish-mash of airlines, not realising, that there was such a thing as code-share….
Now you know why we were fretting, let's fast forward to our arrival in Bali:
We make it to the Embassy in the nick of time and manage to get our visa extended!
Ha! We wish! The reality is we got to the Embassy to be greeted by a notice saying that the Embassy was closed for the holidays and would re-open on the 5th of January in the New Year.
The emergency number was only to assist Thai Passport Holders and the officer didn't think our conundrum was an emergency…. "Call the Thai Embassy in Nairobi, they can help you" was the only solution in their books.
Of course, the Thai Embassy in Nairobi was adamant that they had issued the correct number of entries: and couldn't help and that really, was the end of the visa situation.
The reality was that we were stranded in Bali with no way of getting back to Bangkok to get onto our flight back home in the New Year.
Our spirits deflated, we made our way to Ubud with swirling minds: and only one question: what happens next?
What should have been an exciting moment checking in to our beautiful accommodation in the rice paddy fields was taken over by stress. We connected to the wi-fi on arrival, and started to google every possible solution, down to DHL'ing our luggage back to Kenya and finding a cheap ticket home through either Singapore or Malaysia, where we didn't need Visas.
After spending what was an eternity thinking of possible solutions, Wanderlustmate M had enough, and said: "F&*k it, the only choice we have is to write off the return home from Bangkok, buy a new one way ticket from Bali to Nairobi, carpe diem and enjoy our time here in Bali."
I, being the less positive of our duo, was miffed. We lost out on a return ticket home, lost out on pre-paid accommodation and a couple of days in Bangkok, all because of getting the wrong number of entries into Thailand from Kenya!
At that point, what had been an idea in my mind started to take shape.
I found myself thinking if someone had recounted their experiences, then perhaps we would have known better when making our application and not made the same mistake….
As we walked around the stunning rice paddy fields of Ubud, I said to Wanderlustmate M:
"We keep getting asked by family and friends why we go to certain places. Our itineraries are always requested by people we know, and don't know….
Wouldn't it be nice if all these details and more, stories, our adventures, lessons, tips and tricks were in one central place? We could then just give whoever was interested a link and they could then go down the rabbit hole and be inspired and experience all this gorgeousness for themselves?"
And that, dear Wanderluster, was the beginning of this journey of starting a Travel Blog.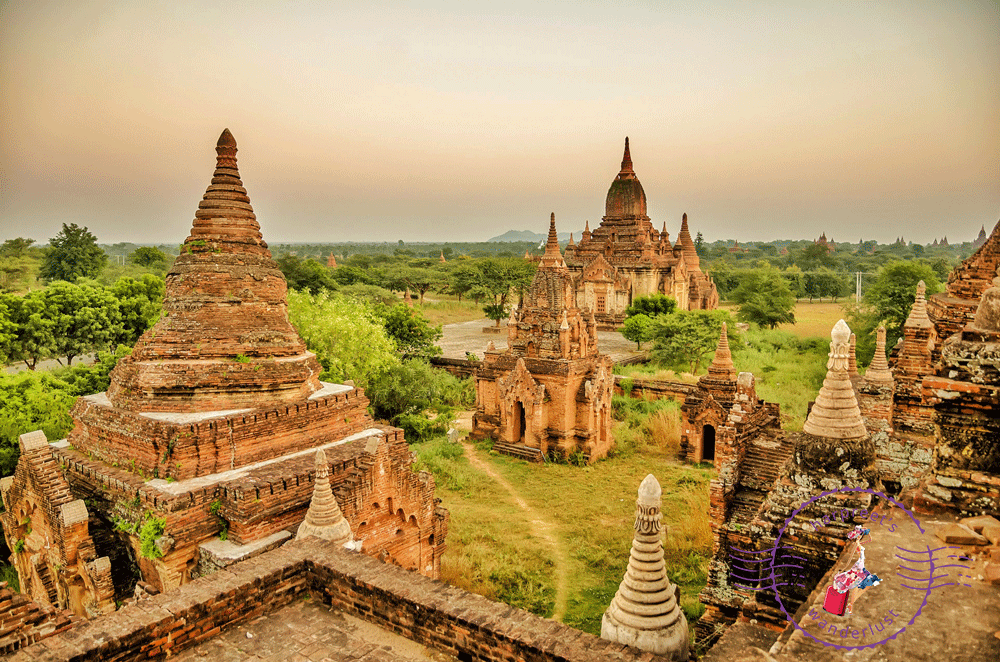 When we eventually got back to Nairobi, we brainstormed on themes, names and ideas and put the concept together.
And….Harpreet's Wanderlust…Footsteps Across The Globe was put out into the world.
The Ethos Until 2020
Until 2020, the idea was always to, as frequently as possible given the responsibility of my lawyering, to write about and share snippets of our adventures in both tip and trick format, and in a journal, navel gazing style manner.
This served, in my mind, three purposes.
One: to share ideas and allow readers to craft their own itineraries from our experiences;
Two: to inspire couples with demanding 9-5's to not only dream about wanderlust but to be know that it is possible to take the time out to explore;
and
Perhaps the most important, was to showcase that travel far and wide IS possible, even with the preconceived limitations of a Kenyan Passport. Yes, granted, it is harder than with other well-known passports, but until 2020, it was not impossible.
Post 2020? Well, we are all waiting with bated breath.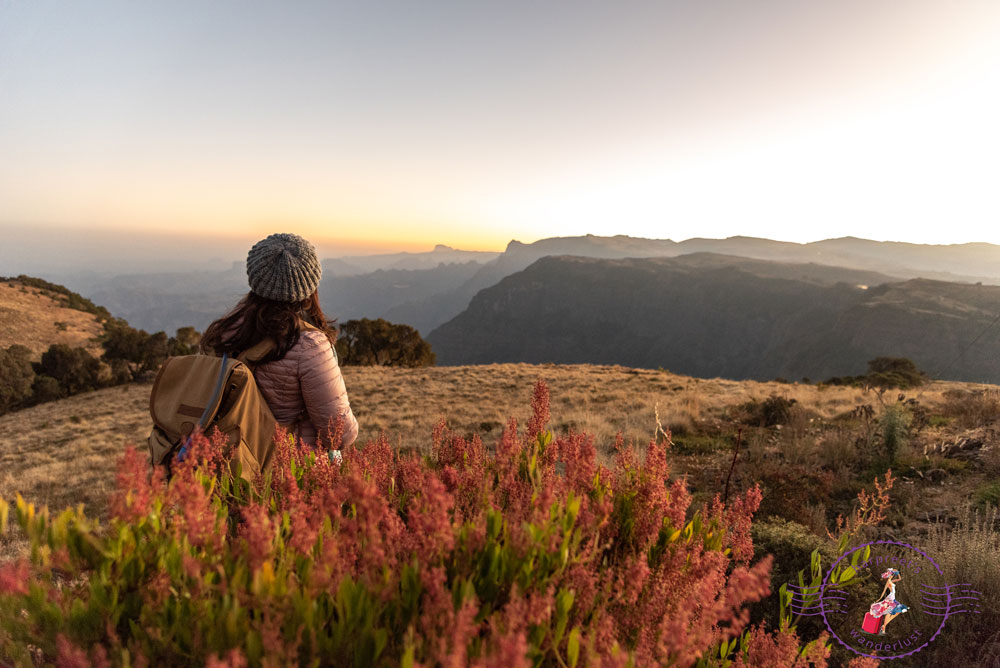 Where do we go from here?
The truth is, I don't think any blogger knows at the moment the direction in which to go. I certainly don't.
Wanderlusting has always been my passion, and sharing that passion to inspire others with similar interest, has been something that until recently, I enjoyed doing.
Now that everything has come to a grinding halt, it is easier to say nothing. But that then, would inevitably mean the end of an era.
I, like many I know, am still grappling with the effect that not being able to freely wanderlust has had on us all and am waiting with bated breath to see how the future of wanderlust pans out.
So, for now, the only way to #keepthetravelbugalive for this Wanderluster is to explore more locally, support local and help to build local, reminisce about adventures had in the last few years, plan now and travel later.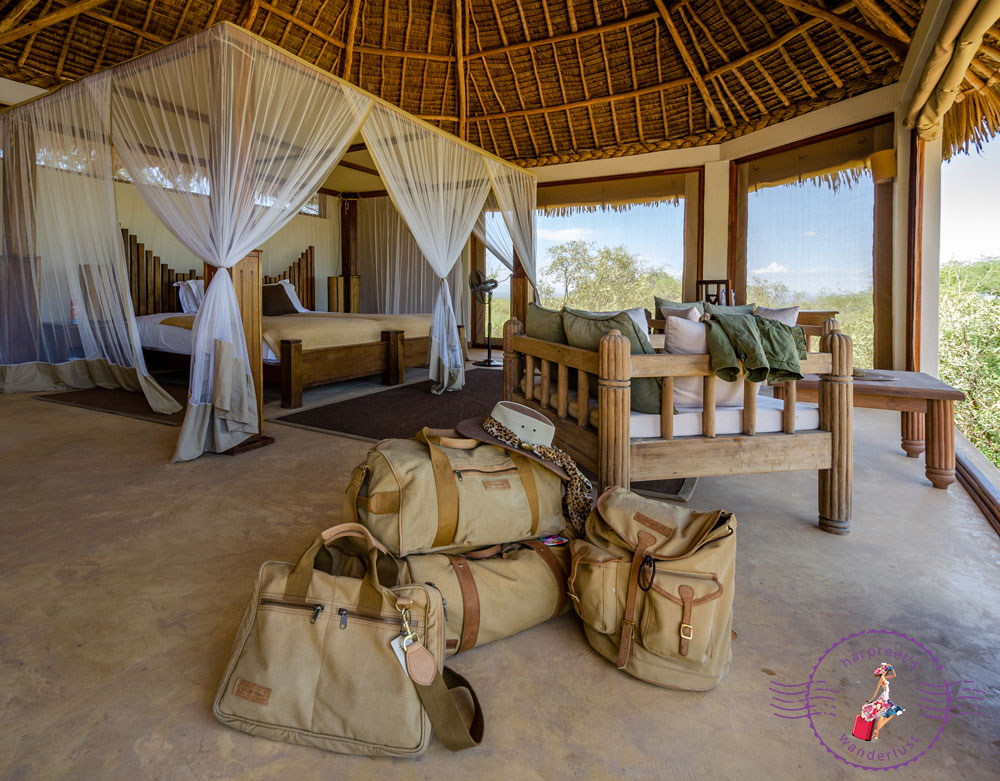 By doing this, I hope to keep the spirit and ethos of setting Footsteps Across The Globe alive, so that in the not too distant future, we can all experience magic again.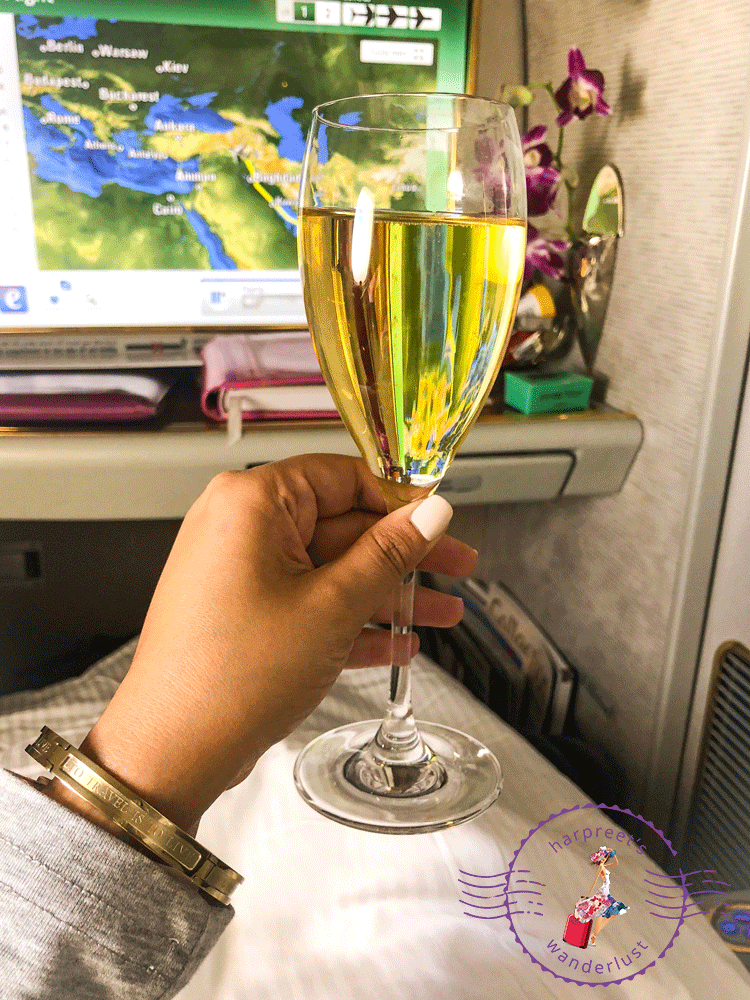 In the meantime, and until next time, I am dreaming of happy, safe Wanderlusting!
This month for the travel linkup, we want to take you back to the early days of your blog – we would love to hear the story of your blog name and you how to came to start blogging.We LOVE seeing your twists on the topics, so feel free to get as mischievous as you like.
How to link up your postJust pop your post up over the first week of the month (the 1st – 7th June 2020), and add it to the linkup widget found on Adventures of a London Kiwi, SilverSpoon London, Binnys Food and Travel Diaries or our co-host Sammy at Summers Holiyay's blogs.
There are no rules – all we ask is that you check out some of the other cool bloggers that are involved in that month's travel link-up; make a few comments here and there and tweet a few of the posts out to your followers that you think they will love. It's a great way to meet some new travel bloggers and share some blogging joy!
The Travel Link Up is open to all bloggers as long as the post is relevant.