Wow. Doesn't it feel like January has just whizzed past? Welcome dear Wanderlusters to a new month, and a brand new #travellinkup post where the theme this month is exploring once in a lifetime experiences. Now, I know that the topic is once in a lifetime experiences, but for this Wanderluster, just the WORD and the mere thought of travel unleashes a bevvy of emotions and makes my heart skip a beat and my knees knock together. I work to support my self confessed travel addiction and I can hardly ever wait for the next time I am setting #FootstepsAcrossTheGlobe. I'm sure I've told you all this before but I am one of THOSE annoying people that love every aspect of travel: from dreaming about where to go, to planning the trip, perusing through blogs and guidebooks to gleaning out the experiences I want to immerse myself in (and of course the food I want to eat), and then the flight: oh, the flight is probably what I look forward to most, because this is where I can really spark off true wanderlust and just revel in the whole experience before I even get to the place!
Yes. This post may as well be titled Confessions of a Self Confessed Travel Addict. Or something like that. I am guilty of spending hours upon hours "Wanderlusting" in the name of research and then adding more places to my ever growing Wanderlustlist. Remind me to tell you about this someday. And along the way, I have got lucky and actually set footsteps in some of the places I have yearned to see. Others are still on the "Someday, Maybe" list and most are on the "Need to get there NOW list". Having said that, I don't think full time travel is for me because I do enjoy having a home base to come to and a routine to follow even if it can be mundane, but a few weeks back at home and I have itchy feet and NEED to plan that next trip. In fact, I NEED to have my trips lined up to help me sleep at night. There. I said it. The first step is admission but, I don't think I need to or even want to recover from Wanderlustitis!
I suppose I could say that every place Wanderlustmate M and I have been to since we first started travelling together is special in its own way. But, since I am confessing and all – you know how parents aren't really supposed to have a favourite child but we all know they secretly do? Well, the same can be said about countries because no two experiences are the same and you leave a piece of your heart in some places, and others, you are glad to have experienced but have no woes about leaving. In the spirit of sticking to the theme of this month's #travellinkup post, here's my list of some THOSE places that my eyes gleam when I think of them…
South Africa
This is where it all began. Blame South Africa, and specifically Cape Town for my incurable Wanderlustitis because it is the very first place Wanderlustmate M and I travelled to together, on a shoestring, might I add. Now, I have been fortunate enough to have been travelling since I was a young lass but there is something magical about travelling with your significant other. I have experienced South Africa on a budget, as well as in luxury and style and all three times, this place has had me smitten. We chose adventure over shopping the first time round, and this has probably had a role to play in moulding our style of travel today: immersing yourself in what the country has to offer rather than traversing the shopping malls. Sidebar confession: we have separate trips to indulge my shoe and handbag addiction. South Africa is also the place where we discovered that we have a "thing" for wine, and as soon as we could, we did the Wines of the World Course in Nairobi and one of our passions has become traipsing around the various wine routes that the world has to offer, with the South African one being the very first!
I've done various posts on my escapades in South Africa, so instead of rambling on, I'll let these postcards do the talking instead: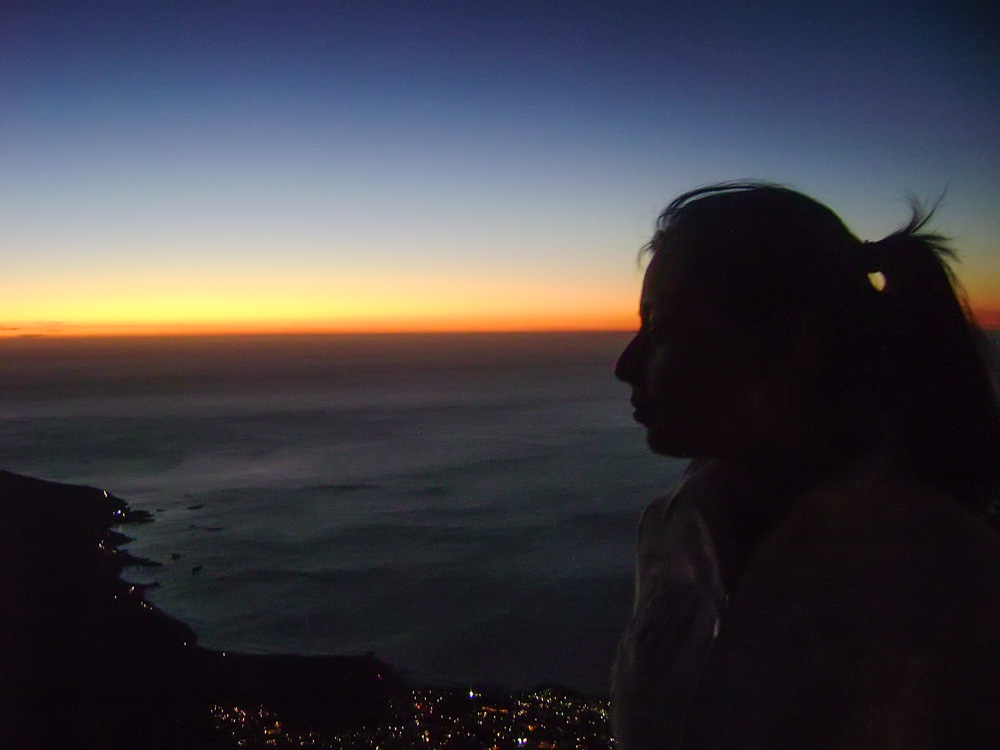 Slovenia
So, I have already confessed to being a serial Wanderluster. And also to being a closet fashionista. I may or may not have confessed to being a hopeless romantic at heart, but since I am confessing and all, I may as well lay it all on the table! Slovenia makes it onto this list because it is the one place where I felt like a total princess living in a fairy tale, thanks to Lake Bled. This tiny island with its red church spire rising up to a periwinkle sky in the middle of turquoise blue waters of the only lake in Slovenia, fringed with forests of green fir trees, the peaks of the Julian Alps, overlooked by a Castle: how could this NOT be a place that makes me giddy?
Italy – Venice, Tuscany and the Cinque Terre
Continuing on with the theme of romance, another country that I was itching to set footsteps in was Italy. Thanks to the movie Just Married, I always wanted to ride along the Grand Canal in Venice, and hop out of a water taxi, climb across the bridge with those candy striped poles, and walk into an opulent hotel and live the Venetian Dream. The Rialto Bridge, riding a Gondola, riding along the Grand Canal were all dreams and I am so glad to declare that dreams DO come true because Venice was all that and more, everything I had imagined it to be. Of course I cannot leave my beloved Tuscany out, or the colourful villages of the Cinque Terre along the Ligurian Coast. Before I set footsteps out here, I would be lusting over pictures of all these places, but now, I look back at all my own pictures and I have to pinch myself to convince myself that I am awake and not dreaming, and have actually been here!
India
I am born and brought up in Kenya, however I am an Indian and believe it or not, the first time I ever set footsteps in India was only a couple of years ago. India holds a special place in my heart because it is the only country other than Kenya where I have travelled with my entire family: being my Dad, Mum, Sister and Wanderlustmate M. My Dad is responsible for giving me the travel gene because he always travelled extensively and I blame my Wanderlustitis on him. We have all travelled separately but never together. The raison d'etre for travelling to India was attending the amazing big fat Indian wedding of a dear cousin. As adults, this was the first and sadly the only time I got to experience travelling with my whole family, because I lost my Dad 2 years ago and this trip was responsible for some pretty amazing and precious memories that bring a smile to my face every time I think of my Dad. Oh, and we also got to explore Rajasthan: another place that brings a smile to my face!
Hong Kong
You have probably heard of that saying: travelling with other people either strengthens bonds or breaks them. There is so much truth in this statement: we have travelled with people that we have wanted to ditch along the way and then there are others that we wouldn't hesitate to disclose travel plans to and love travelling with. As a rule, M and I travel on our own but once in a while we make an exception and my sister is one of very few people we enjoy travelling with. My sister was my first Wanderlustmate when she and I travelled to the USA many moons ago. We got the chance to travel together again when we set footsteps in Hong Kong, and we had a riot reliving our childhood at Disneyland Hong Kong, and doing silly sisterly things that only she and I get because, thats sisters for you! And what a place to create such amazing memories, with an incredible skyline, culture and not to forget – dimsum!
Mexico
I have a thing for colour. And polka dots. I simply love bright colours and Mexico checked all those boxes for me: colourful and vibrant with adventure thrown in! From staying in a traditional Hacienda in the grounds of Chichen Itza and exploring this pyramid at the crack of dawn, to ogling at natural sinkholes like Cenote Ik Kil, to immersing ourselves in culture in Merida, to wandering around pyramids in off the beaten track places like Kabah and Uxmal, to snorkelling with turtles and living the dream in Playa del Carmen in the Riviera Maya: Mexico is another one of those places that I look back on and am glad to have set footsteps in sooner rather than later. I've been really bad and not uploaded all my Mexico posts, and one of these days, I'll do just that but for now…here's some Me-hee-co for you all!
The Maldives
As cliché as this may sound: there are very few beaches or islands that we have set footsteps on that can come close to the postcard beauty that the Maldives have to offer. Playa del Carmen in the Riviera Maya in Mexico comes a close second, but whenever I think of paradise, the image of a pristine white beach fringed with palm trees and gently ebbing and flowing turquoise waters comes to mind. Throw in over water villas from where you can immerse yourself into a different world underwater and pretend to be the Little Mermaid, and hammocks on the beach gently swaying in the island breeze, and you have a recipe for perfection. Yes, the Maldives certainly make me weak at the knees!
Kenya
I couldn't not include a snippet about my own homeland. With bespoke properties and hidden gems scattered all around her, Kenya is a treasure trove in itself and fast becoming a country to reckon with. I have explored some really amazing places in Kenya that are still to make it to the blog: luxurious properties like the exclusive Segera Ranch, and others like Lentorre Lodge. Watch out for these coming up soon, but for now, you know which property I am going to take you back to…my all time favourite: Finch Hattons! This is the one place where I felt like I had stepped into the pages of Conde Nast Traveller. Chic elegance in a surrounding with rugged and raw beauty, this luxurious tented camp in the heart of the Tsavo, one of my personal favourite national parks in Kenya: checks all the boxes for me.
Well, I do feel much better after these confessions and reliving all these wonderful experiences by recounting them all for you my dear Wanderlusters! Have an amble along to some of my other travel blog friends to immerse yourselves in more wanderlust, and until next time, Happy Wanderlusting! xoxo
The February topic is rather special – once in a lifetime experiences. The one/s that still makes your heart skip a beat, the time your eyes gleam remembering or maybe the one that makes your knees knock when you think about it…head on over to Adventures of a London Kiwi, SilverSpoon London, Follow Your Sunshine and our guest host Tanja at The Red Phone Box Travels for more!.